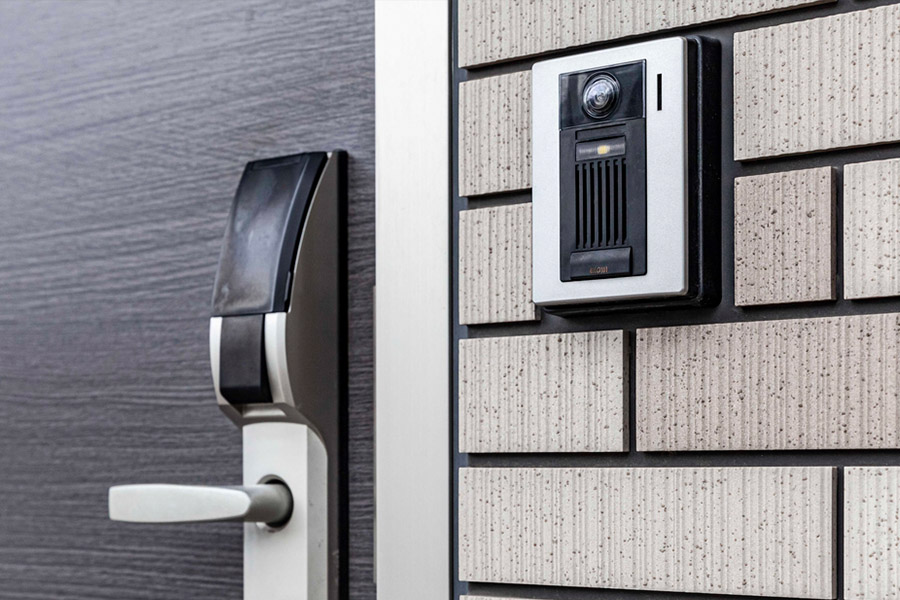 Heres How A Video Doorbell Works In New Orleans?
Do you know an individual who's been a victim of porch pirates in New Orleans or possibly encountered it yourself? A good way to discourage this from happening is by installing a video doorbell. These versatile components are becoming a vital part of home security for a multitude of reasons. Not only do they provide a perspective of your front porch, they give you the chance to communicate with whoever is there and provide easy access through your mobile security app. Would you like the chance to check a live video feed right from your cell phone or [receive an instant update when someone walks up?
Take a moment to learn how a video doorbell works and see how it may benefit you.
Will A Video Doorbell Have To Be Hardwired?
When exploring video doorbells in New Orleans you have options. In various scenarios, you will hardwire it to your current doorbell chime. Another choice is to go with a totally wireless, battery-run model. Installing is generally simple and these components are suitable with practically any type of house. With that being said, if you prefer not to contend with wiring and mounting your device, getting your video doorbell set up as part of your security package is the right way to go. Rest assured, when you go with a professional installation, your equipment will be secured skillfully and integrated properly into your full-featured security system.
How Will A Video Doorbell Serve Me?
The expert cat burglar climbing your house to a second-floor window might be good in the movies but it doesn't change the fact that your front door continues to be the most probable spot for invaders to enter. This is a leading reason why video doorbells in New Orleans have become more popular. And if you include the reality that deliveries to homes have grown exponentially, it creates an even bigger need to supervise your main entrance. Here are some of the nice benefits of these valuable components:
An encompassing view: You will discern more than just a small area before your entrance as ADT video doorbells provide 180° wide-angle functionality and top-to-bottom views so you may detect those packages sitting by your welcome mat.
Crystal-clear video: What's the point of having video if the feed is difficult to make out? ADT cameras offer incredible, high-definition streams. These doorbells are even able to discern the differences between people, animals, packages, and vehicles.
Access from anywhere: One of the greatest benefits is remote access as you can review recorded and live video directly from your phone.
Immediate updates: Wondering if your box was delivered? Full-featured video doorbells may alert you if action is discovered at your door.
Bi-directional communications: Not only can you see people, you can speak with them too. Determine why an individual is at your door without even going to the door. If you want to let them in, you may use the ADT Control app to deactivate your alarm and open your locks.
Clear views at all hours: Your video doorbell keeps you protected during the overnight period through the use of infrared night vision. Get sharp video no matter the hour.
Functions in spite of all types of weather: Resistant to snow, rain, and humidity, ADT video doorbells will also perform admirably in extreme heat and cold, from 122° to -4° Fahrenheit.
Works with your smart speaker: Have the doorbell sound go directly through your smart speaker, or employ the speaker for the two-way talk feature.
Include A Video Doorbell in New Orleans With Your Home Security Installation
Get access to the best in New Orleans home security systems by turning to the experts at Secure24 Alarm Systems. Our video doorbells provide protection and convenience like you've never had before. Phone (504) 291-4028 to begin designing your whole-home package.